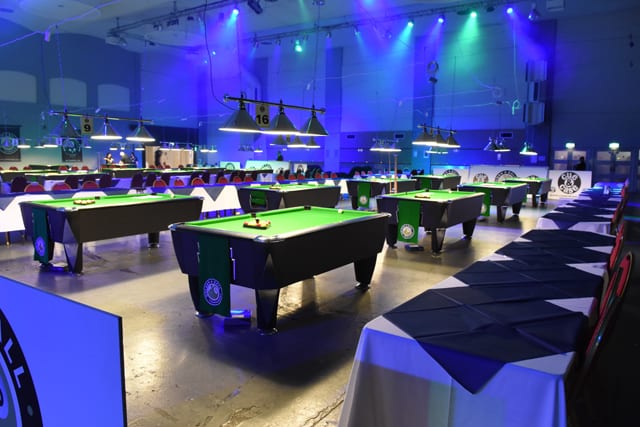 Free Wristbands 
All players and guests must have a weekend tournament wristband to gain access to the event – these are provided FREE to players and guests who book the 'Golden 8 Ball Pool Accommodation Package' with the Norbreck Castle Hotel. Players can only book the pool accommodation package, once they have registered their team.
Those not booking the pool accommodation package must purchase their wristbands. These are £45 for players and £20 for spectators. They are available to buy from the team registartion desk on Thursday. 
Guests that book directly with the Norbreck hotel OR THROUGH A THIRD PARTY SITE LIKE BOOKING.COM, will not receive free wristbands, as they will not be on the pool package rate. Please only use the official Golden 8 Ball pool package accommodation booking form, if you wish to receive free wristbands. 
Staying elsewhere
Players not booking the Norbreck pool package can purchase their weekend tournament wristband at the event, on Thursday evening or Friday morning. The cost for these are shown below.
Players are to collect their tournament wristbands from the playing arena, after they have checked into the hotel on Thursday.
Wearing your wristband at the event
Wristbands must be worn at all times in the arena,. Players and spectators will not be allowed access into the event without a wristband. Those found playing without a wristband risk being disqualified from the tournament. 
Damaged wristbands can be exchanged, free of charge at the organisers desk.
Wristband prices
£45.00 for a weekend wristband
£20.00 for a weekend spectator wristband
£10.00 for a day spectator wristband
All proceeds from spectator wristbands is donated to the nominated charity of the festival
Staying elsewhere?
Players and guests are welcome to stay in alternative accommodation, but must purchase a wristband to gain entry to the event.