The Pro-Am Series Weekend
The original Golden 8 Ball tournament - bring your best hustle!
Welcome to the 'Pro-Am Series' tournament
12th to 16th June 2024
 Following the popularity of opening a day earlier, we are continuing to give players the option to book 4 nights and arrive on Wednesday 12th June – this extra night's stay will cost just £35 for half board, or £30 for B&B, per person. Arena will be opening from 11am on the Wednesday, for practice and flyers.
To support the growth of Ladies pool, we will continue to allow 'lady spectators' to enter the Ladies or Mixed Doubles events, with a spectator's wristband. These are only £20. Entry fees for the events will still apply. This will allow ladies who don't want to participate in the team event to come and join the Ladies side events at a more affordable rate. Ladies who attend the Novice series can also enter the Ladies Singles and Mixed Doubles at the Pro-Am weekend, using their Novice series player wristband. Offer is only applicable to the Ladies side events and does not include the team event.  
All money raised from spectator wristbands is donated to our nominated small charity or good cause. Details of this will be published in the event programme.
In 2023, we raised a record breaking £5,000 from both weekends that was donated to a young mum of three children who had been diagnosed with terminal cancer. The funds went towards the cost of her dream wedding and honeymoon. We thank all the players and staff who donated generously or were involved in helping raise the funds. This money made a real difference. In 2024 we will continue to raise money for smaller good causes and welcome nominations. 
This event is popular folks – please register early to avoid disappointment
Register today
Team places are limited to the first 128 that register and pay.
Over £20,000
in cash prizes & trophies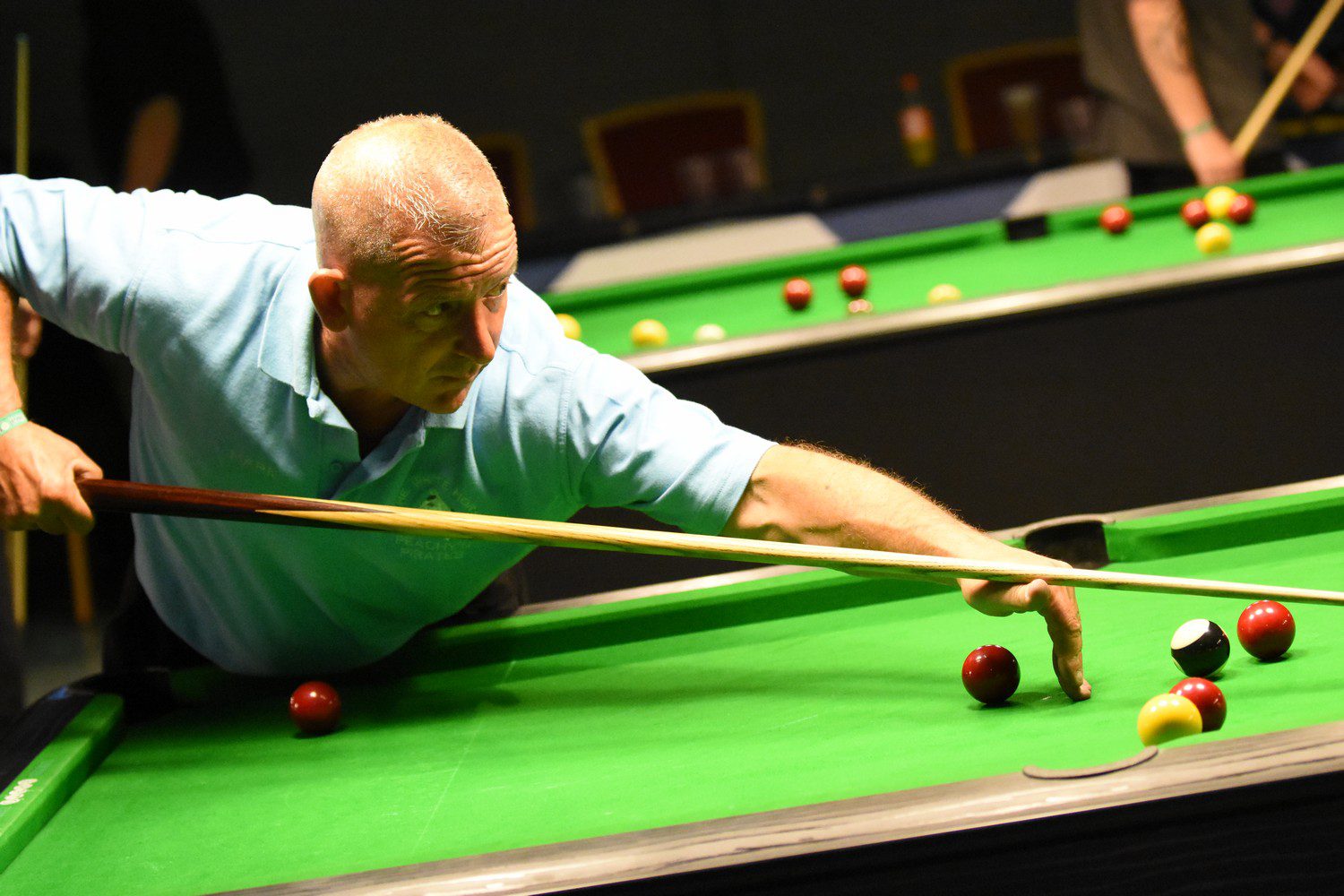 Played to Blackball rules
Min 4 players per team
Min 50 frames of pool in team stage
Guaranteed £20,000 cash & trophy prize fund
Live internet streaming
Dedicated live results, schedule and draw website – www.livepoolscores.com
42 Sam Atlantic pool tables
Super Aramith Pro balls
Hainsworth Precision cloth