Event Format
Novice Amateur Series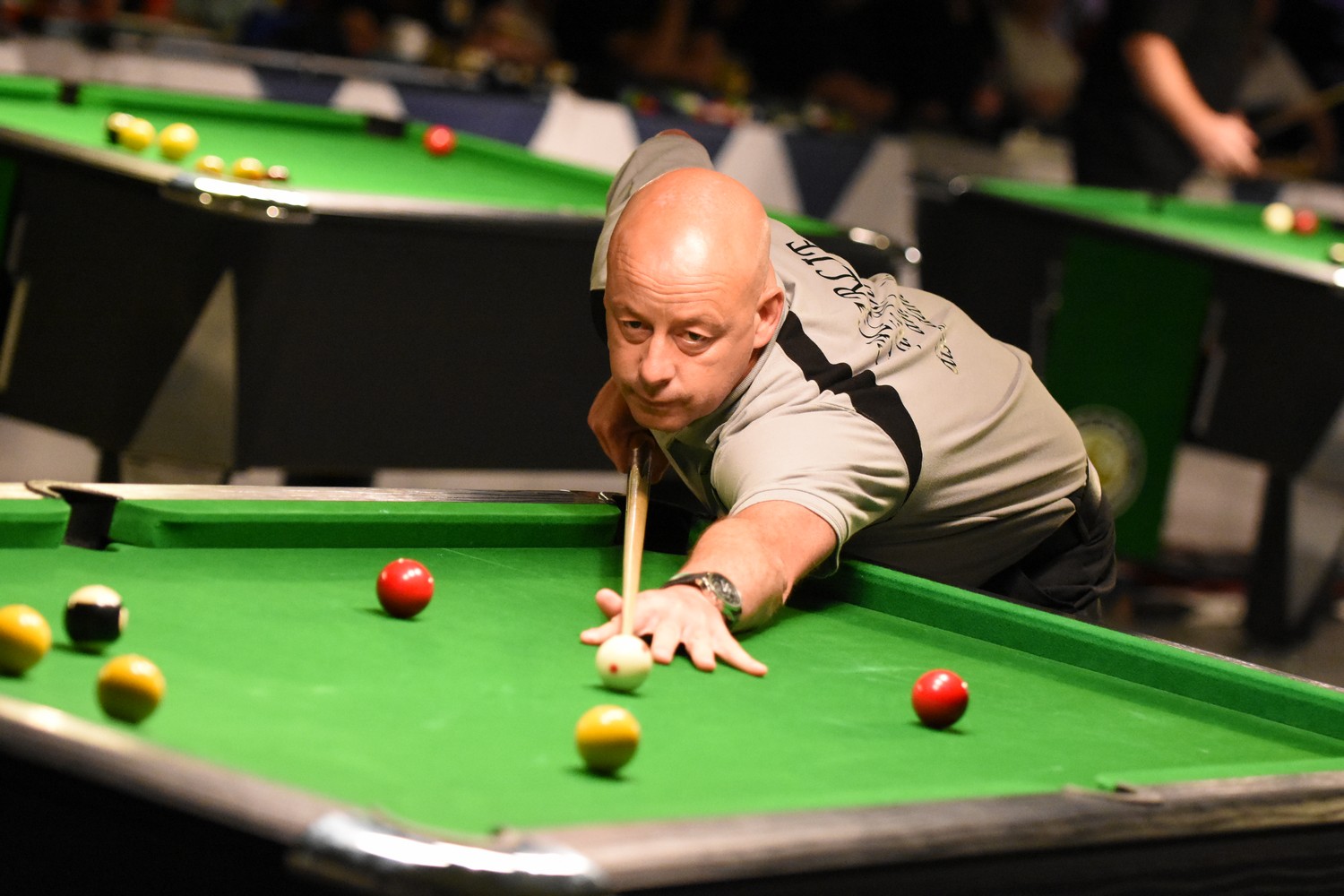 2019 'Novice Amateur Series' Team Format
Entry fee is £85 per team.
All teams to play minimum 37 frames of pool before they can be knocked out.
Minimum 3 players per team and maximum 6 players.
Teams divided into groups of 4 to play a round robin. Each match consists of 9 frames – 3 sets of 3 frames.
Fixed order of play – all players to play each opponent once.
Players can be substituted for a reserve player on order of play sheet.
Teams score 3 points for a win and 1 point for each frame won. Teams are seeded for the knockout stages.
If a tie on points occurs, then teams go to a penalty shootout.
Top 2 teams from each group enter the Gold Trophy knockout, with first round losers dropping into the Silver Trophy knockout.
Bottom 2 teams from each group enter the Bronze Trophy knockout, with first round losers dropping into the Wooden Spoon knockout.
Best of 9 knockout stages for all trophies.
Open Singles Format
£20 entry – open to Men, Ladies or Juniors.
Singles qualifiers will commence on Thursday afternoon. Players simply 'pay and play' and must win two matches to qualify for the main singles event, to start Friday evening. Last entry will be 11.30pm, so players have plenty of time to arrive on the Thursday and enter.
Qualifiers are best of 5 frames.
Players from the same team will not be drawn together in the qualifiers.
Main event will be a random draw.
Main event will be best of 5 frames, with final being best of 7.
Main event on Friday limited to 64 players
If there is high demand for the singles, there may be a prelim round on the Friday.
Open Doubles Format
£25 entry per pair – open to Men, Ladies and Juniors.
Open Doubles will be played in a 'Davies Cup' format, best of 5 frames.
Player A from each pair play Player B from each opposing pair in a singles format for the first two frames, then the 3rd frame is played in a 'Scotch' doubles format, where partners must take alternate shots, the final two frames played in a singles format is Player A v Player A then Player B v Player B.
No talking between partners during frames, apart from the 3rd 'Scotch' doubles frame, when you must stop talking once your visit is on and have touched the table.