The 'Novice Amateur Series' Weekend
6th to 9th June 2019
Welcome to the newly named 'Novice Amateur Series' tournament. 
This 3 person team event has been purposely created for the less experienced or less skilful amateur pool player.
We want players of similar novice ability to be competing against each other, giving more players a real chance to win a slice of the prize fund. This is part of our drive to encourage more aspiring, grass root players to come and experience our amazing weekend pool tournaments.
The 2018 Amateur Series tournament was a big success, selling out quickly with a full house of 128 teams. We also hosted the Junior singles event and created a new Special Needs event, all on the same weekend. 
We found many players that attended in 2018 played to a very high standard, prompting us to make some important changes to the 2019 tournament, to try and discourage these top-level amateur players from entering.
Event has been renamed the, 

'Novice Amateur Series'

, to avoid any confusion about the standard of player we want to participate.

This is a novice event, for the less skilful or less experienced amateur pool player.
Our guaranteed prize fund has increased to £13,000 with the team entry fee increasing by £10 to £85, to contribute towards the additional £3,000 prize fund cost.
ALL top prizes have been slashed by 50% or more, to try and deter the better players from entering for financial gain.
The new prize fund structure pays more money further down the line. We believe this is a fairer way of distributing the prize fund in a novice event, as more players will benefit from a share of the cash prizes.
148 individual prizes will be paid in total, giving many more players the chance to win something. See prize fund details here.
Any player that has won £1,000 or more in prize money, as an individual or as part of a team, at any recognised pool event, will not be allowed to enter. They will be deemed a player of exceptionally high ability and should be entering the Pro/Am instead.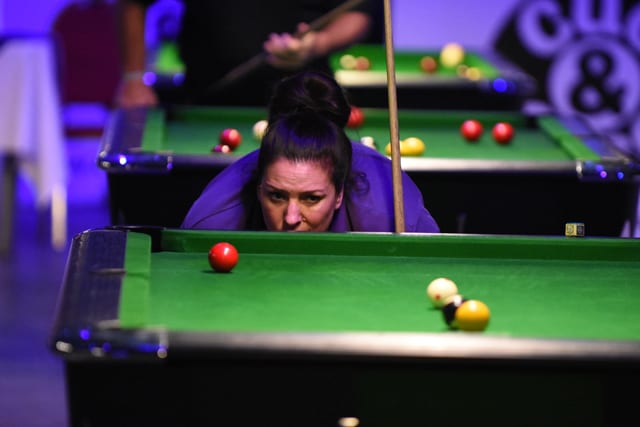 Prize Fund
£13,000 in cash prizes & trophies!
Register today
Team places are limited to the first 128 that register and pay.
Guaranteed £13,000 cash & trophy prize fund
148 individual cash prizes to be won
Min 37 frames of pool in team stage
Min 3 players per team
Live internet streaming
Dedicated live results, schedule and draw website – www.livepoolscores.com
42 Sam Atlantic pool tables
Super Aramith Pro balls
Hainsworth Precision cloth